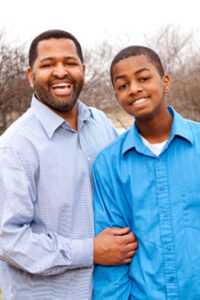 Suicide is the third leading cause of death among young people in the US, and although the rate of teen suicide has declined over the last decade, the impact of even one youth suicide is tragic, with far reaching impacts on a community (Gould, et al 1990). One County in Nebraska, which experienced a series of youth suicides, compared these events to a rock being thrown into a pond, with ripple effects in the schools and community at large (Sarpy County, 2010). Even more troubling is the risk of suicide contagion, a phenomenon defined by the
Centers for Disease Control and Prevention (CDC)
as a process by which exposure to the suicide or suicidal behavior of one or more persons influences others to commit or attempt suicide. The Palo Alto community, with tremendous sadness and compassion, has experienced this phenomenon over the past year.
While tragic, these events are not unique to our community. Suicide clusters occur in other communities around the United States, and estimates are that 100-200 teens die in suicide clusters each year. Teens, in particular, are the most susceptible to suicide contagion, and about 1-5% of all teen suicides are part of a cluster (Gould et, al. 1990; Hacker, 2008). Media coverage, especially front page stories, of a youth suicide, the particulars of the headline, details of the method used, simplistic explanations of the cause of the suicide, or use of the teen's photo, can be key contributors to contagion (Sarpy County, 2010). The public health approach to suicide clusters includes intervention, postvention (the strategies utilized to investigate events and educate students and adults in the community for the year following the events), and prevention strategies. 
CDC
 guidelines strongly underline the need for a coordinated community-wide response, and community coalitions can "exponentially expand the reach of any effort" (Hacker, et al, 2008). In California, access to statewide suicide data has been made available through a site called kidsdata.org, and this information has assisted communities including Palo Alto in making informed decisions about intervention strategies. Other important recommendations emphasize the following:
Access to lethal means must be restricted immediately
Public and media response must minimize sensationalism, avoid unintended glorification of the act or the means, and also include mental health and other community support resources. Every opportunity should be taken to remind the public of the crucial link to mental health conditions such as mood disorders and substance abuse, and that 60-80% of deaths by suicide occur in people who have had such disorders for at least 1 year.
Immediate evaluation and counseling of close friends, siblings and important adults in the teen's life should be made available.
An understanding that no single agency can stop a suicide cluster alone, and that the postvention journey must emphasize prevention.
In response to the five teen suicides the community has experienced between May 2009 and January 2010, the 
City of Palo Alto
 and 
Palo Alto Unified School District (PAUSD)
, along with many community partners, have taken an active role in developing short and long term plans to address this crisis. This report will describe the process that the Palo Alto community has used to investigate, intervene, and hopefully, to prevent the spread of further suicide contagion. It also delineates specific resiliency and mental health promotion strategies that have taken place, many of which have come from the 
City/Schools Community Task Force (Project Safety Net)
, and some of which have come from teens in the community.