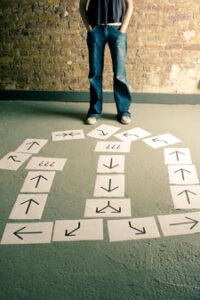 Palo Alto
 is a city of over 60,000 people in the northern part of Santa Clara County in California in an area known as Silicon Valley, and is home to many technology companies and Stanford University. While the demographics are very diverse, there is a deep sense of community and shared values. Many students will talk about having known their friends since they were in preschool programs together. There are several private and parochial schools in the community but the majority of students attend the 
Palo Alto Unified School District
, a Public School District of over 11,000 students known for its academic excellence. The School District has enjoyed long standing partnerships with many local community organizations.
This tight-knit community was shaken in May 2009 when a student at 
Gunn High School
 died of suicide at a railroad crossing in the community. Immediately, school officials and community members were encouraged to hold meetings to address this tragedy. Several parent workshops were scheduled in the next few weeks and local community agencies provided support to students, teachers and parents. Less than one month from the first death, and just one night before a community forum on mental health strategies for teens, a second 
Gunn High School
 student died at the same railroad crossing. Once again, the community and School District were encouraged by parents and other caring community members to take action. Parent and student meetings continued and community agencies and local mental health professionals increased their efforts to respond to the community needs and concerns. With the official end of school in June 2009, 
School District staff
 met to develop a plan for the next year. From the time of the first suicide, the 
School District
 felt that it was important to not just develop short term plans but to put changes in place that could be institutionalized. At the same time, 
Palo Alto Medical Foundation (PAMF)
 and 
Lucile Packard Children's Hospital (LPCH)
 staff invited many other health care professionals and 
City
 and district officials to meet to develop support plans through their organizations. The faith community and the 
City of Palo Alto
 were forming similar groups. Many community members reached out at this time with offers of support, ideas, experts to call, and soothing words. A great deal of information was gathered and read, ideas were shared, experts were consulted, community workshops were held and the 
School District
developed and later shared their specific plan of activities for the 2009-2010 school year. The mental health community developed plans for additional community support, and the 
City
 and faith community put together similar plans. In talking with local and national experts, all efforts were focused on interventions that were discrete and planned, but which did not unintentionally romanticize the act of suicide or the means of death. The potential for suicide contagion was very real, and though everyone kept that in mind, no one could completely grasp the fact that additional students might die from suicide in the community. Two days before school was to start in August 2009, a student about to enter 
Gunn High School
 died at the same crossing as the other two students. Once again, the community responded with a sense of disbelief and acknowledgement that these deaths constituted a suicide cluster. Grief groups continued to support students and families; community meetings were held; and more information was gathered regarding possible solutions and strategies. Many community members shared their knowledge, their ideas and their concerns with the school and community officials. Suicide prevention experts and other school districts that had experienced similar tragedies reached out to the Palo Alto community in support. 
School District staff
 and 
City
 officials spoke with countless groups and individuals as they put all of the ideas in the context of the plan for Palo Alto, that is described in this report. There are few words to describe the despair in the community when a fourth 
Gunn High School
 student and then a fifth student (a 2008 Gunn H.S. graduate) died at or near the same railroad crossing; one in October 2009 and the other in January 2010. All prevention efforts were increased, with particular concern directed at not intensifying the cluster crisis.