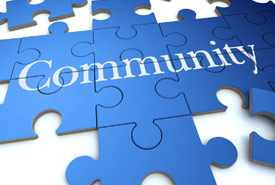 Crisis Contact Information 
Crisis Text Line: Text "BAY" or "RENEW" to 741741
National Crisis and Suicide Prevention Lifeline: 988 
Trevor Lifeline (LGBTQIA+ Youth):1-866-488-7386
Emergencies: Call or Text 911 

and ask for

Crisis Intervention Trained (CIT) officer
Additional Crisis Resources and Websites 
Mental Health & COVID-19 
Local Counseling and Support Groups
Parent and Youth Education Resources
Local Youth Mental Health Advocacy Groups
Advocacy Through Art A collective of high schoolers across Palo Alto using art to facilitate conversations regarding important issues in the the community. Advocacy Through Art's 2021 theme of the year focuses on mental health. They aim to use to art to reduce stigma, spread awareness, and facilitate conversations.
LETS BC2M Program at Palo Alto High School LETS (Lets Erase The Stigma) BC2M is a high school program dedicated to erasing the stigma of mental illness by increasing education and awareness, fostering student empowerment, building mentoring opportunities, and encouraging youth to change the perception of mental health in their schools and communities. This student-led club initiative allows all teens the opportunity to learn and explore more about mental health topics in a safe and supportive environment. As students engage and talk about mental health, we allow them to normalize the conversation and eliminate stigma within their community.
Nightlight Bay Area Nightlite is dedicated to raising awareness about mental health and breaking the stigma that surrounds the topic. 1 in 5 teenagers suffer from mental illness in the United States. Nightlite's primary focus is on breaking down the walls that prevent us from talking openly about mental illness, and about spreading awareness of how students can take care of themselves and their own mental health.
Palo Alto Alumni Dialogues (Local, on hiatus) Learn about upcoming organized Palo Alto High School and Gunn High School Alumni dialogues on growing-up in Palo Alto and how their lives have changed.
Project Oyster  Student-run podcast aiming to destigmatize mental health through the power of storytelling.
ROCK (Reach Out, Care, Know)/ Sources of Strength at Gunn High School Gunn's student-led peer support network known as ROCK (for "Reach Out. Care. Know."), founded in 2009 in response to student suicides. Through trainings, outreach and activities, ROCK members offer social and emotional support for any student needing a safe and sympathetic ear. Contact Gunn Advisor Paul Dunlap.
Youth Connect (formerly Youth Connectedness Initiative) Through this program of Youth Community Services, students known as Youth Connect Peer Leaders develop fun and meaningful service learning projects that increase youth well-being and connectedness. They produce workshops and videos to raise the awareness of the importance of youth feeling a sense of belonging in their communities and building healthy relationships that help youth thrive.
Youth Speaks Out (Gunn and Palo Alto High School) Students in the Youth Speaks Out Art Program at Palo Alto & Gunn High share the experience of being young in our community, through the direct artistic expression of painting, photography, poetry and creative writing, ceramics and sculpture. Contact Carolyn Digovitch
---
 PSN Plan Download
---
Further Reading & Other Resources